General Contractor Serving Fairmont WV & The Surrounding Areas.
Since 1963, home improvement in North Central WV has been our passion.
With over 40,000 satisfied customers, we have built our reputation on quality, dependability, and doing right by our customer, every time.
We have a 1-year warranty on all materials and installation, and offer many products that carry a lifetime guarantee.
If you are looking for an experienced and qualified company who cares as much about your project as you do, schedule a free estimate with us.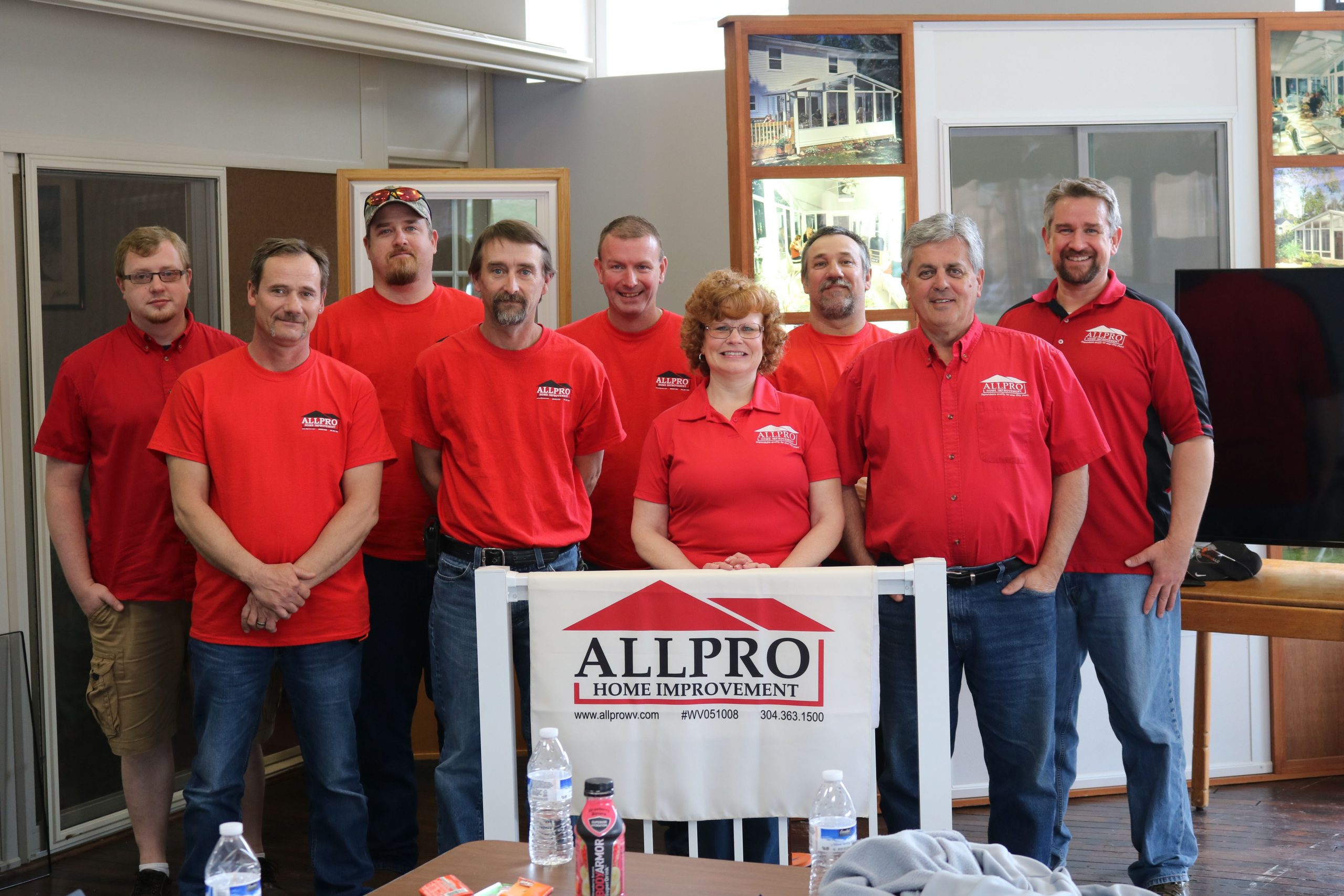 Expand or extend your outdoor enjoyment with a Sunroom, Screen Room, or Porch Enclosure. We offer custom designed solutions that meet your budget and lifestyle.
From patios to entryways, our covers shield you from the elements and allow you to enjoy your outdoor area, rain or shine. Our 3" insulated covers work great for both residential and commercial needs.
We install high quality, energy efficient ProVia custom replacement windows. Showcasing the Aspect, ecoLite, and Aeris lines, we offer a number of quality window styles that offer noise reduction and weather protection along with timeless beauty to enhance the appearance and functionality of your home or business.
With a choice of colors and a variety of trims, you can customize the look of our durable aluminum awnings. Awnings are an attractive and practical addition to your home or business exterior, providing shade, saving energy, and deflecting the elements.
We offer both vinyl and aluminum Style-Rite railing, so you can accent your deck, porch, or stairways with a choice of colors and styles that compliment your existing structure. Safe, long lasting, and virtually maintenance free, our railings provide peace of mind, beauty, and practical functionality for your home or business.
To help you protect your home or business, and reflect your individuality, we offer ProVia exterior siding in a variety of styles and colors. Your investment deserves the finest exterior siding on the market.
Doors can enhance the beauty of your home or business. As the first and last impression guests experience as they come and go, it is important that doors reflect the standards you expect. Available in custom or stock styles, our ProVia doors and storm doors reflect both quality and beauty.
Offering 5" Continuous Gutters, and RainPro Extra Large 5" Continuous Gutters, we understand the importance of protecting your home or business from the devastating effects of water on your walls and foundation. We use the highest quality and thickest aluminum available for the application, while also spacing the hidden hangers closer than the competition. We strive to ensure a quality product that is durable and secure. Offering a variety of colors with Scratch Guard finish, our gutters will protect your asset while contributing to the beauty of the structure. You can also add MicroGuard Leaf Protection for maintenance free gutters.
Whether you are looking for a simple facelift for your bathroom or a complete ground-up renovation, AllPro Home Improvement has the experience and skill to your new bathroom into your favorite room of the house!
Enjoy outdoor living on the deck of your dreams. With custom or pre-designed options available, we can enhance your outdoor space and help you achieve the best version of your outdoor lifestyle.
BUSINESS HOURS:
Mon - Fri: 8:30 a.m. - 4:30 p.m.
Contractor Licenses:
WV 051008
PA 141494
Contact Us For A FREE Estimate
Ready to discuss how we can help you with your next home improvement project?  
Simply fill out the form below, and one of our experts will reach out to you quickly to talk!